On July 25, 2023, a team of ornithologists installed GPS radios and metal rings on eight young red kites housed in the two aviaries for acclimatization at Aspromonte National Park. These are preliminary operations to their release, scheduled for July 27, 2023.
The raptors were captured in nests in Canton Fribourg, Switzerland, and then transferred to the NAP on June 23, 2023; now that they have completed growth and become familiar with the area, they are ready to be released.
Ornithologists from the CERM Association and the StOrCal Association have fitted the young raptors with identification rings (one metallic and one colored blue with white letters) and a GPS/GSM device that will allow them to be constantly located and their movements tracked. Dr. Olimpia Lai, a veterinarian from the Department of Veterinary Medicine at the University of Bari, took biological samples in order to have information on their health status.
In the release area, the staff of the Cooperativa Tutela Aspromonte, which has been caring for the animals during their stay in the aviary, has set up a feeding platform that will be replenished daily to allow the young kites, which cannot rely on parental support, to learn about the area and then gradually succeed in feeding independently.
A camera pointed at the feeding platform and a neighboring perch will help ornithologists monitor the animals.
July 27 is the date set for the release of these eight red kites in Aspromonte National Park, the first stage of the reintroduction program that will be developed in the years to come.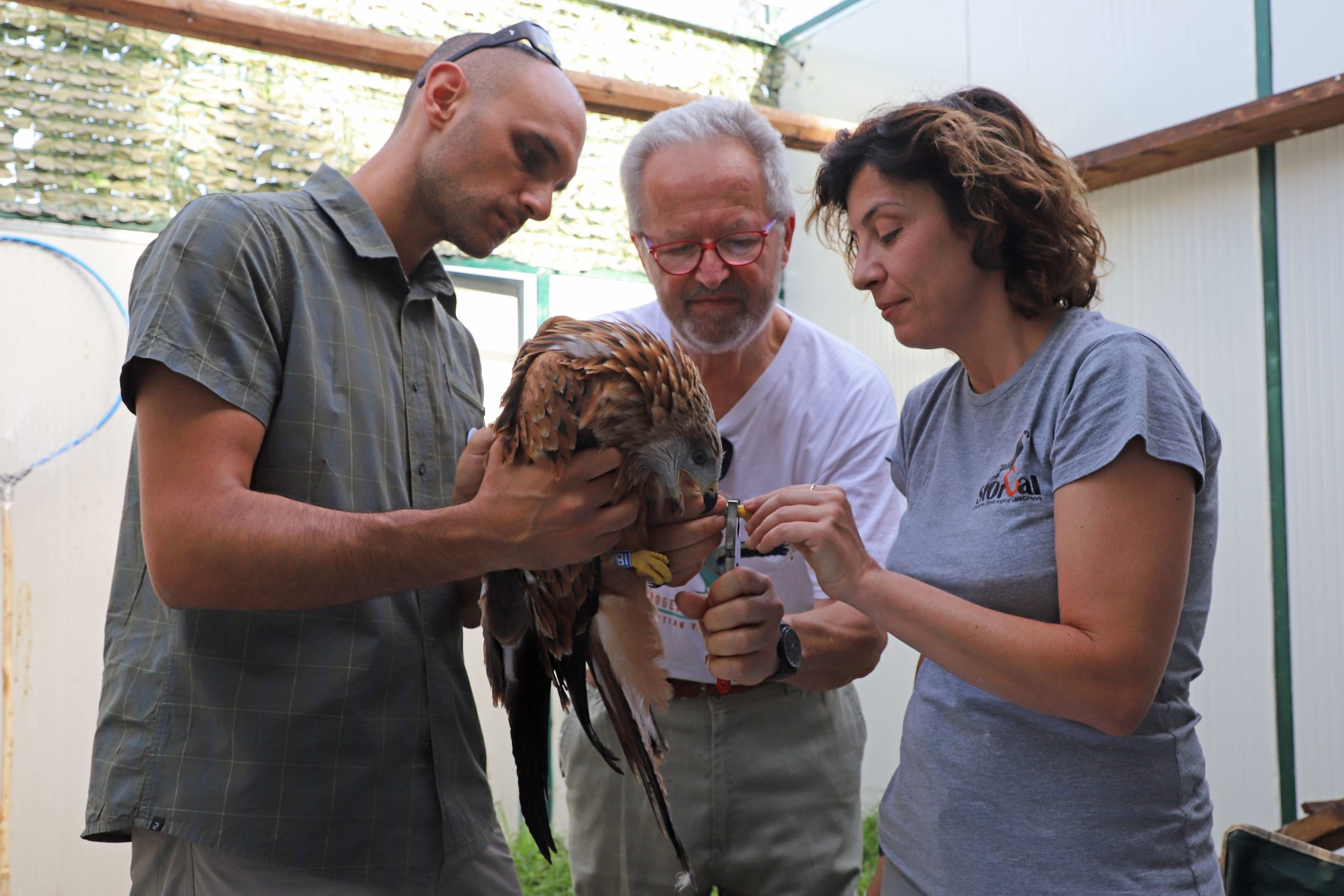 Application of metal ring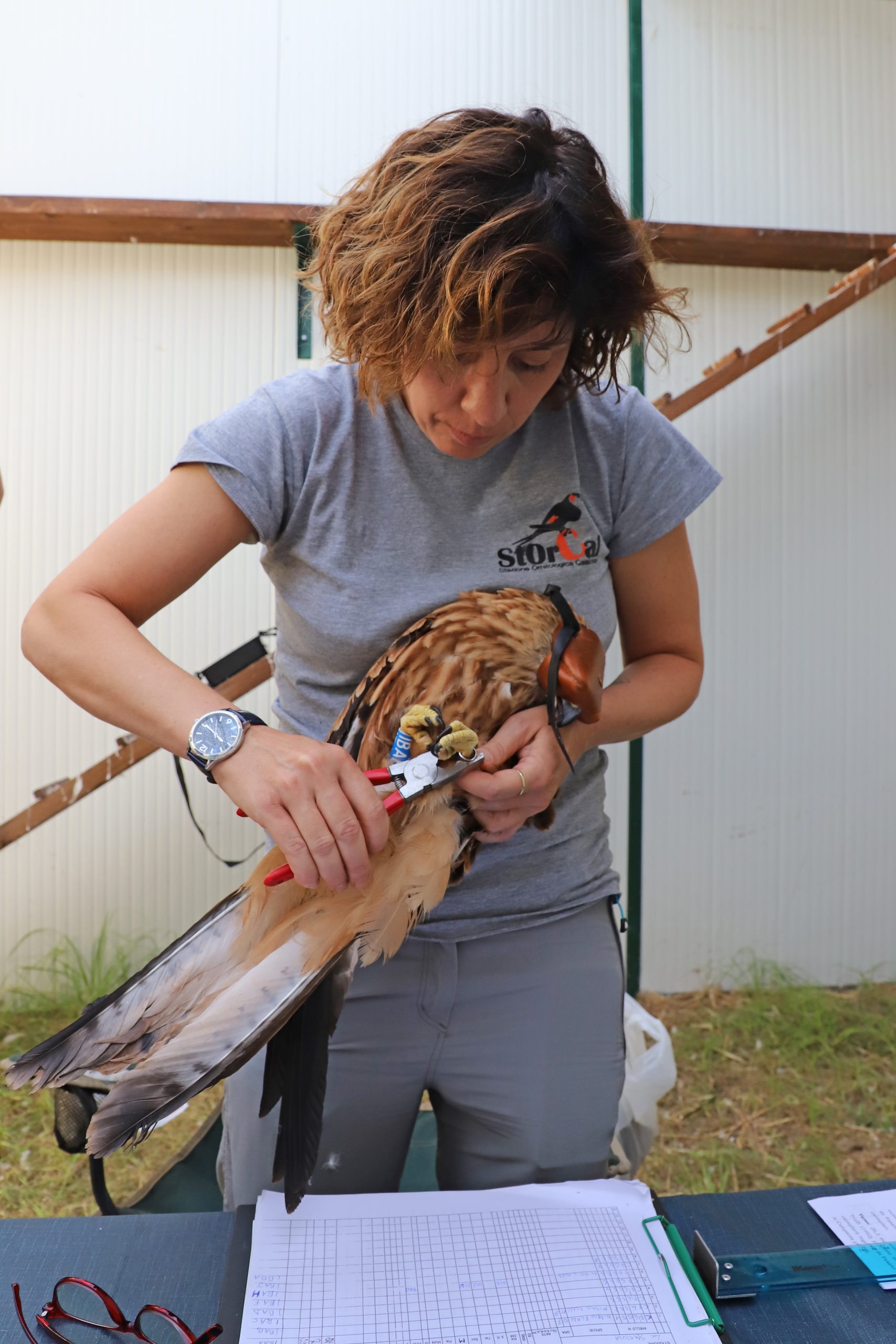 Application of metal ring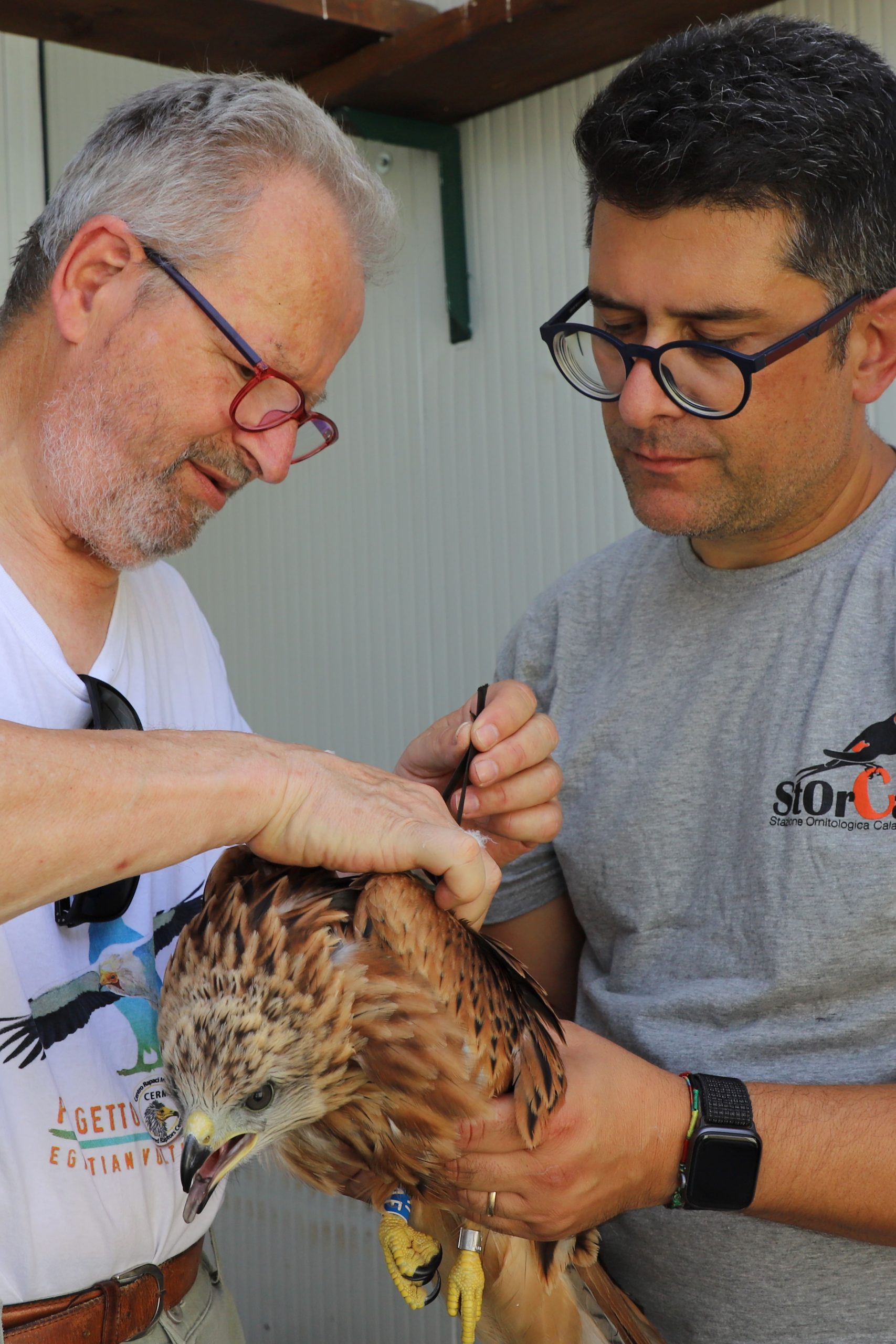 Installation of a GPS/GSM device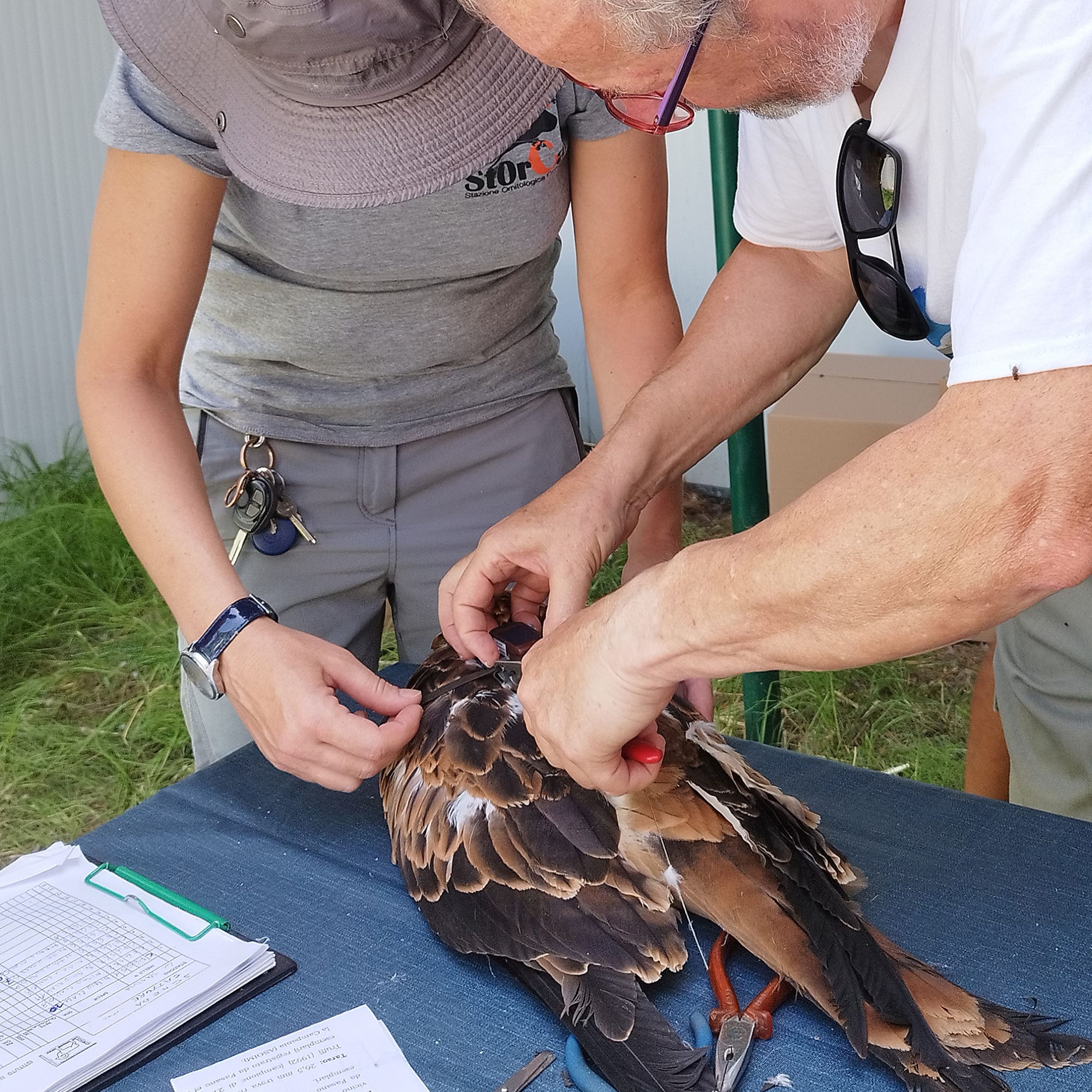 Installation of a GPS/GSM device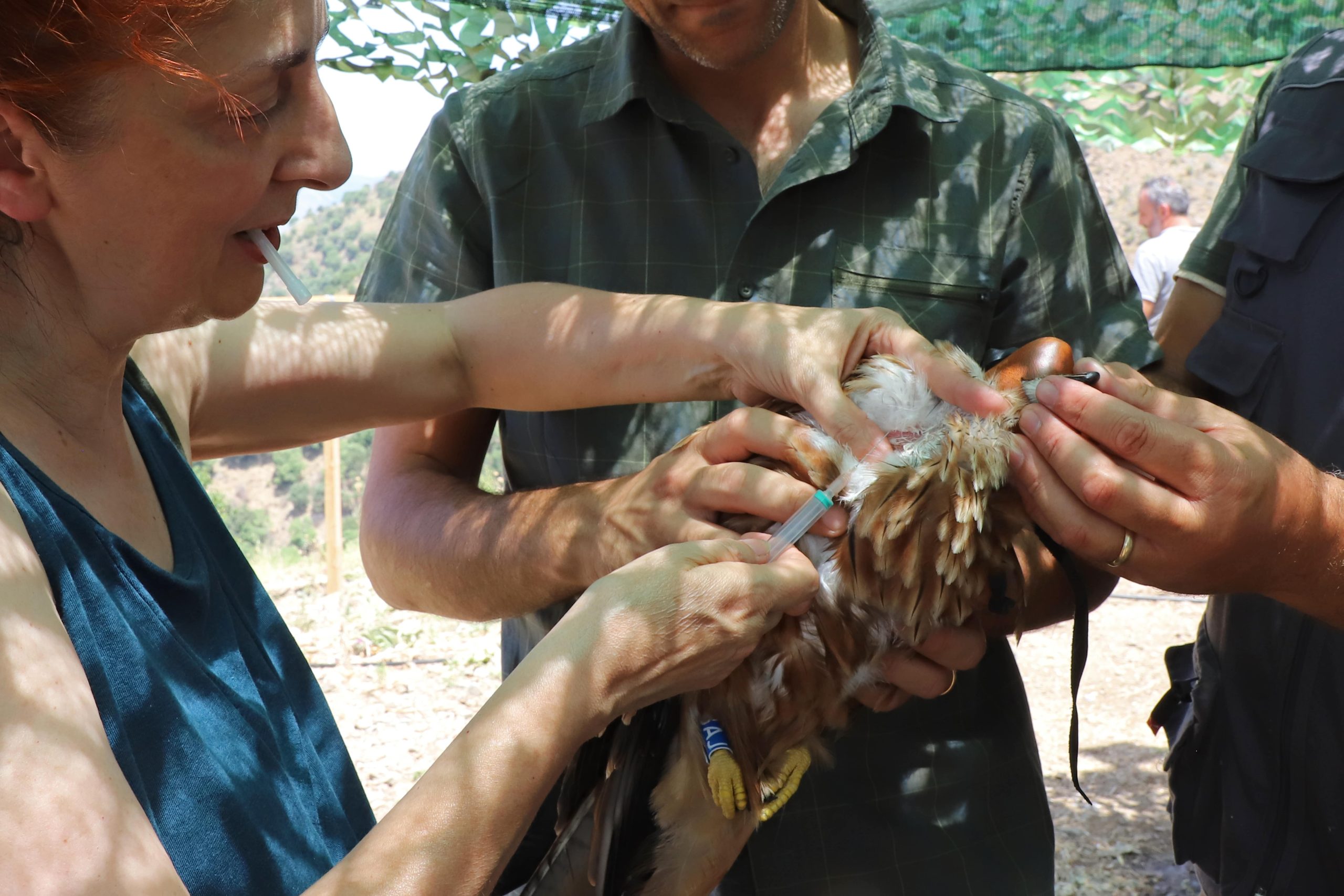 Blood sampling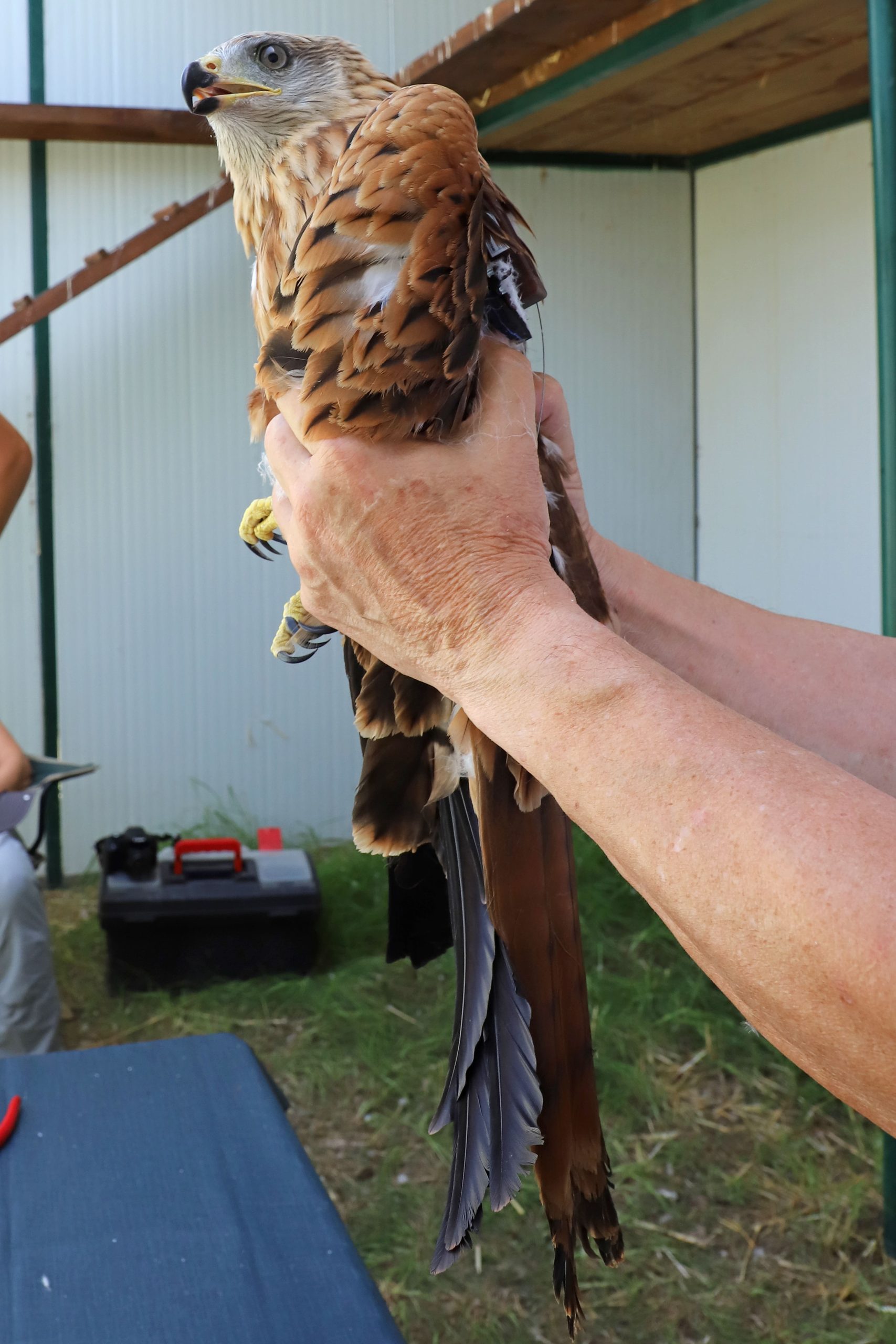 One of eight red kites ready for release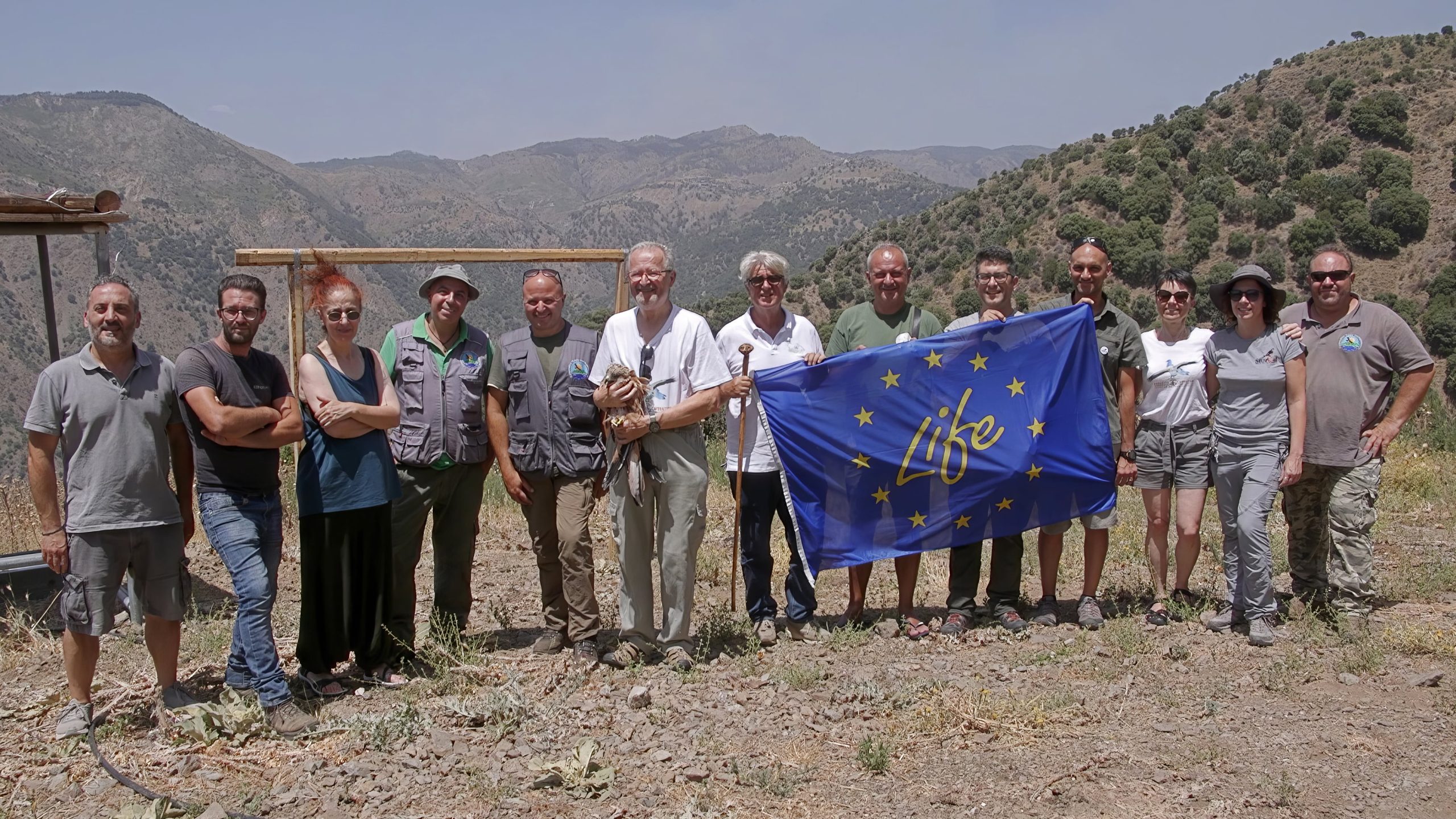 The LIFE MILVUS project team with staff from PNA, StOrCal, CERM Association and Coop. Aspromonte Protection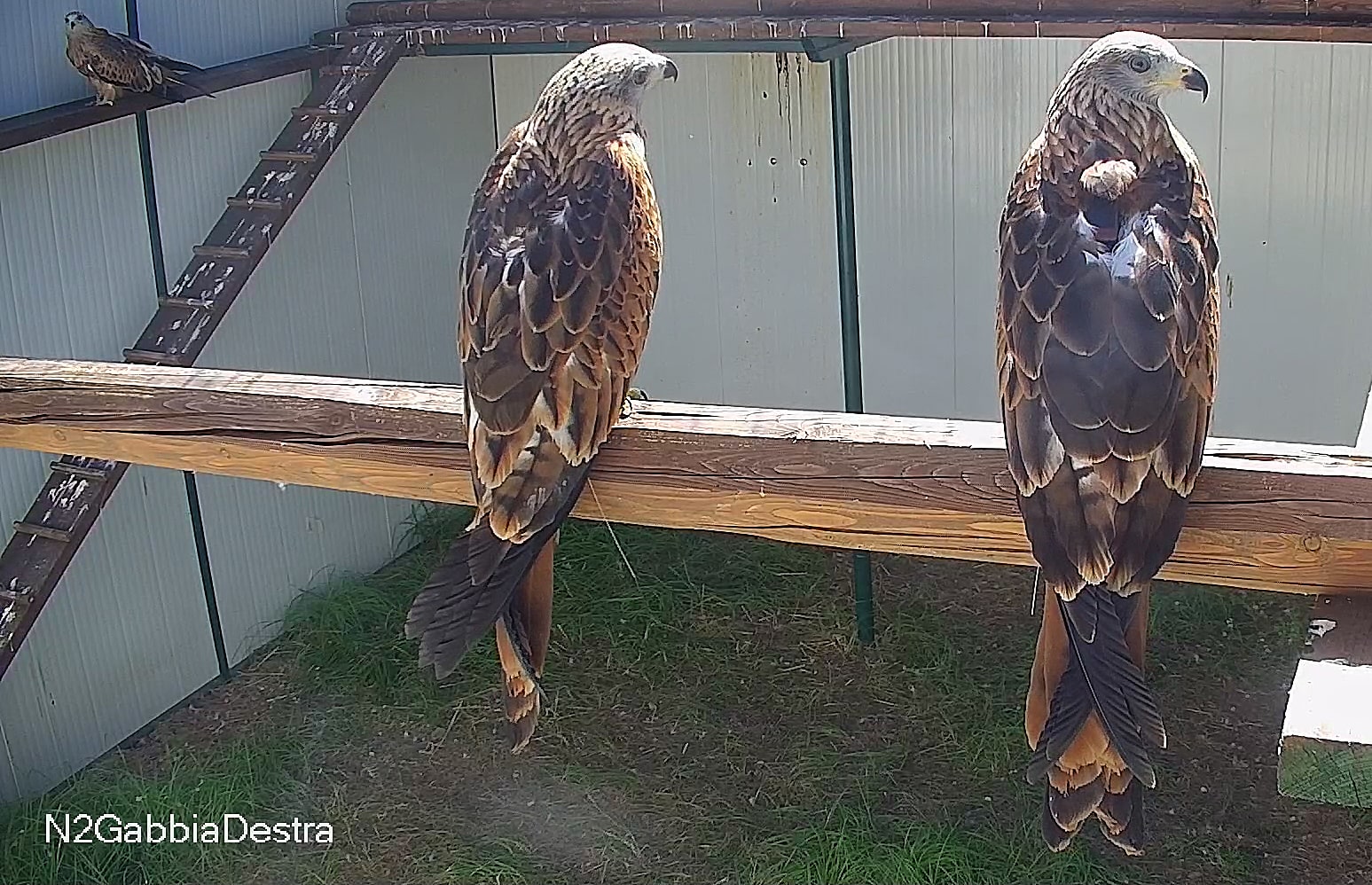 Some of the young red kites ready for release