In the Aspromonte National Park the assessment of the outcome of the reintroduction of the red kite will be carried out by carefully monitoring the status and trend of the neo-population through
the visual observation of the released individuals (periodical surveys, identification and monitoring of nests, etc.)
the analysis of data provided by GPS/GSM dataloggers and VHF transmitters;
the analysis of the video monitoring system of the feeder of the kite release centre;
the analysis of images from the photo traps installed near the feeders installed on the farms.
In Corsica, the status, population trends and any critical situations will be monitored thanks to the annual population census and the use of 20 GPS/GSM dataloggers. These devices will also make it possible to identify the most important areas for the species, towards which concrete conservation actions can be directed.
In both project areas, biological samples will be analysed for the presence of rodenticides and heavy metals.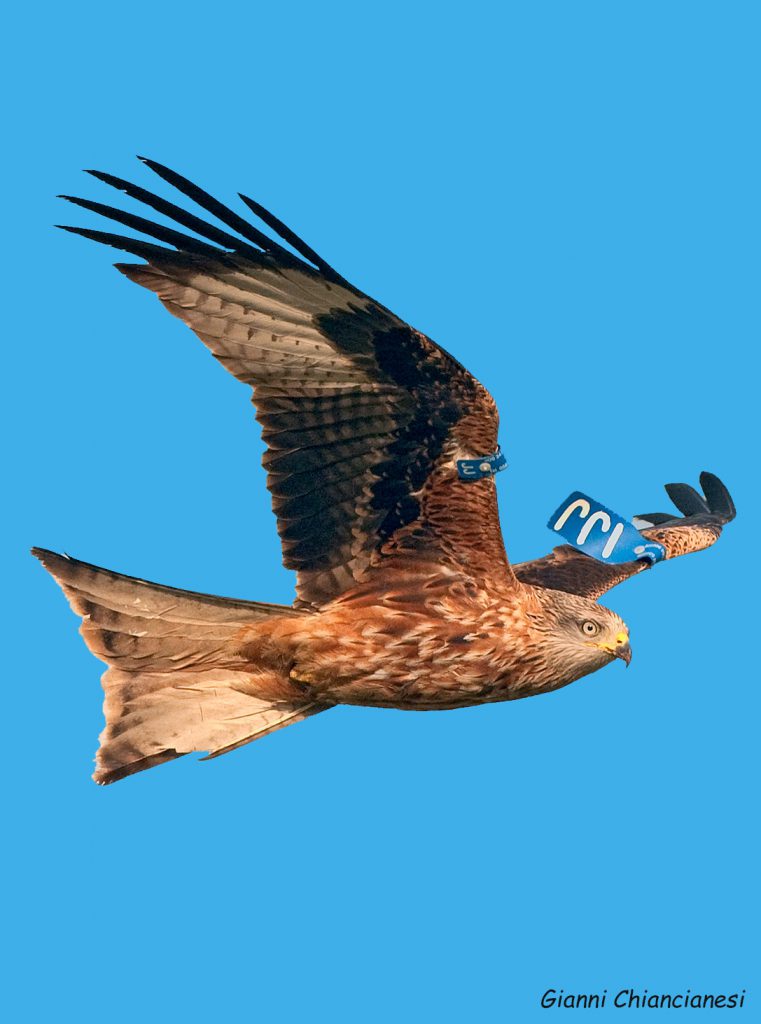 Red kite with wing plates