From 23 to 26 May 2022, three Anti-poison Dog Units (UCA) of the Carabinieri forest rangers, consisting of three handlers and four dogs, carried out inspections in the Aspromonte National Park to verify the possible presence and use of poisoned baits in the area.
The MILVUS operation was conducted by the UCA of the Carabinieri's Forestry, Environmental and Agri-food Units Command (CUFAA) in coordination with the Aspromonte National Park Authority and in synergy with the Carabinieri Parks Department's Raggruppamento Carabinieri P. N. Aspromonte. The initiative will be repeated periodically thanks to an agreement that the Park Authority and the CUFAA have signed within the framework of the LIFE MILVUS project with the aim of collaborating in preventing and combating the illegal use of poison.
This practice is unfortunately widespread in Italy and every year causes the death of hundreds of domestic and wild animals, including rare and endangered species. Poison is used mainly, and unnecessarily, to eliminate potential predators of unattended livestock or huntable species, in disputes between truffle hunters or, more simply, to settle disputes between neighbours.
The use of baits and poisoned baits has unpredictable consequences and can result in the atrocious death of many animals: those that ingest the poison directly and those that eat the poisoned dead animals. This is a heinous crime, which is punished under various articles of the criminal code as well as under various national and regional laws and a specific Ordinance of the Ministry of Health.
The UCA's inspections were concentrated in the southern part of the park, where in a few months the release of young red kites will take place as the first stage of the reintroduction programme which, over a period of a few years, aims to bring this splendid bird of prey back to fly the skies over Aspromonte thanks to the LIFE MILVUS project.
One of the most serious threats to the preservation of the red kite is precisely the use of poisoned mouthfuls because this species feeds mainly on dead animals and this important ecological role as a 'scavenger' of the natural environment, removing potentially dangerous residues and recycling biomass, can cost it its life.
The inspections carried out so far have not detected the presence of poison, however the UCAs will carry out periodic checks and will intervene urgently if any suspicious incidents occur. The UCA are able to detect bites and carcasses as well as pure toxic substances and support the Carabinieri foresters in carrying out searches. The CUFAA has 16 UCAs operating throughout Italy that are activated at the request of territorial institutions and judicial police or following reports made to the national emergency number 112.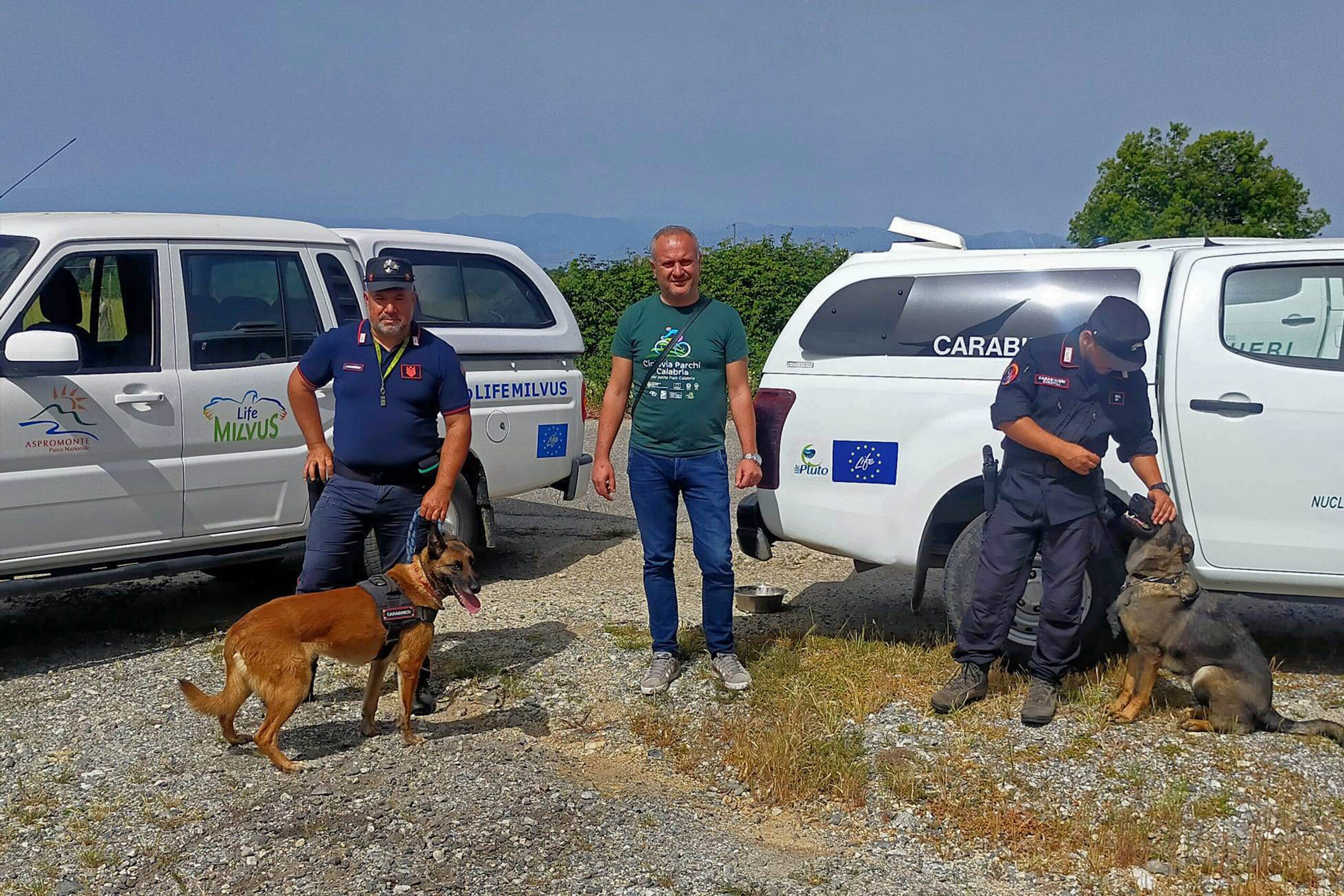 Carabinieri Anti-poison Dog Units in the Aspromonte National Park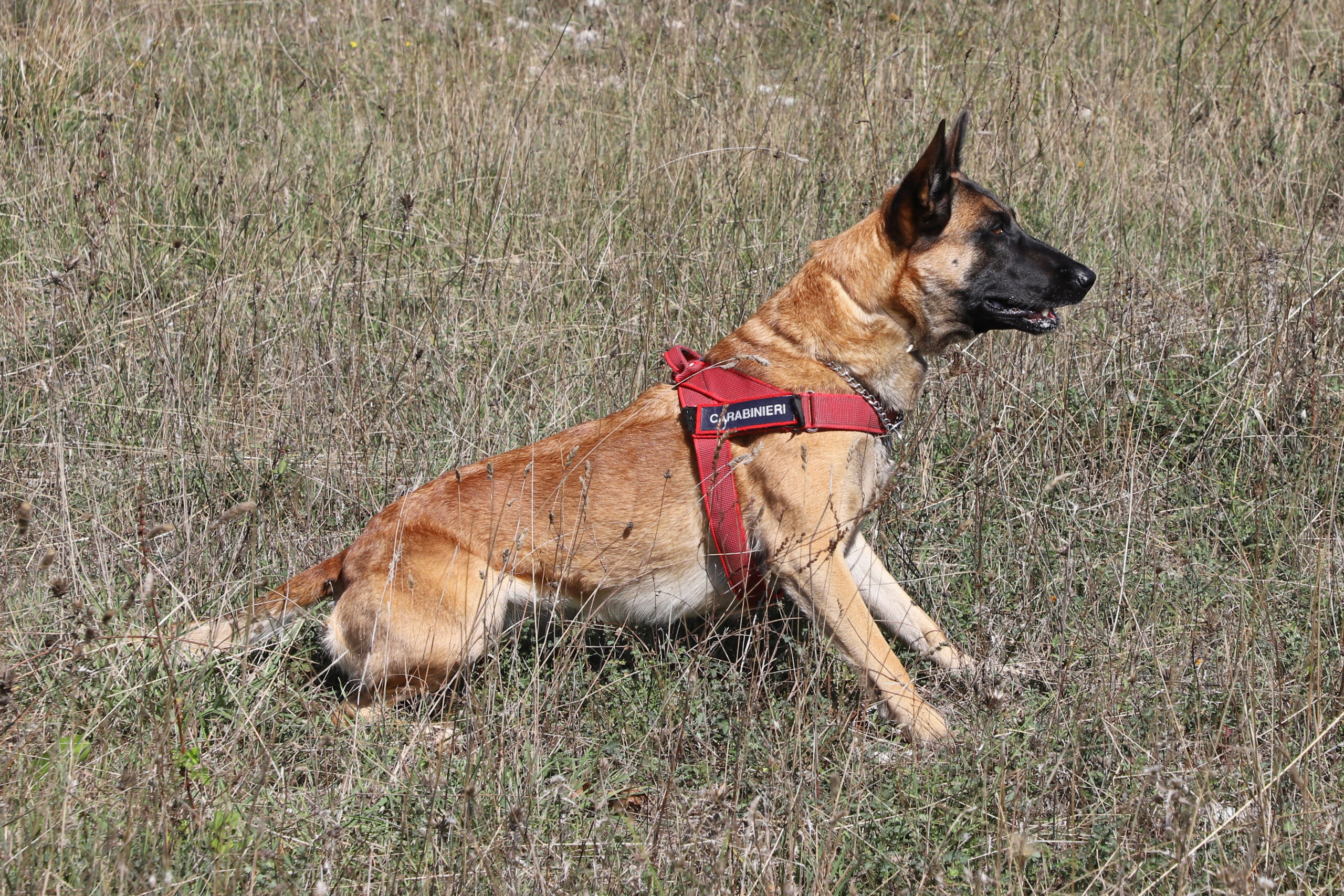 One of the dogs of the Carabinieri Forestry Anti-poison Dog Units