On 9 March 2021, a workshop was held online among the staff of the LIFE MILVUS project dedicated to the research and monitoring of red kite nests.
The event provided useful information for the field work of ornithologists who, on behalf of the Aspromonte National Park Authority, are locating red kite nests in large areas of Basilicata. It will be in this region that, if it is ascertained that the species has a favourable conservation status, young red kites destined for reintroduction into the Aspromonte National Park will be taken from the nests.
The workshop was held by the ornithologists of CEN Corse and supervised, in particular, by Cécile Jolin and Ludovic Lepori, who have been conducting census and monitoring activities of the species in Corsica for many years.
The ornithologists of the CEN Corse provided useful indications for identifying the most suitable nesting environments for the species, illustrated the most appropriate methods for identifying nests and their subsequent monitoring, and explained how and when to take young birds in the nests.
In addition, for the various work phases (census, monitoring and sampling), they analysed the most appropriate timing and methodology to avoid or reduce as much as possible the disturbance of the pairs and any risks to the young red kites.
The event was also attended by experts from the Association CERM Centro Rapaci Minacciati, which, in Tuscany, coordinated the successful reintroduction of the species between 2007 and 2014 as part of the LIFE Save the Flyers project.
The workshop partly replaced the support that CEN Corse ornithologists were supposed to provide 'in the flesh' to Italian ornithologists in the ongoing activities in Basilicata. The health emergency, in fact, made it impossible for the two field staff to work together this year.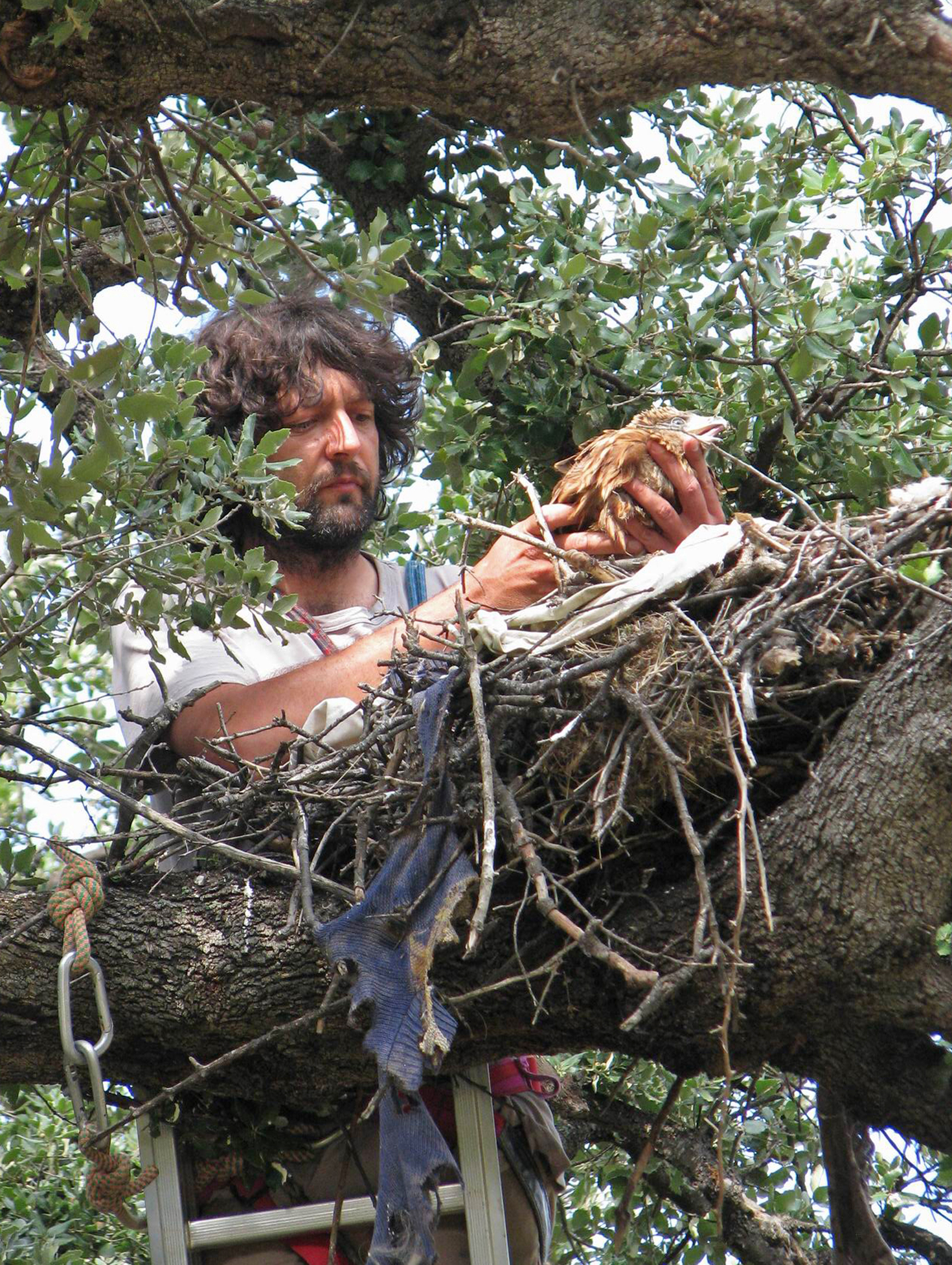 Prelievo di un giovane nibbio reale in un nido della Corsica