In 2020, the Feasibility Plan for the reintroduction of the red kite in the Aspromonte National Park, drawn up by the Park Authority in 2017, was revised and updated and the outcome of the new study confirmed that the species' reintroduction programme has a very good chance of success.
The original Plan, drawn up by Biodiversità sas in 2017, had been approved by the Istituto Superiore per la Protezione e la Ricerca Ambientale ISPRA and had constituted the scientific basis for the elaboration of the LIFE MILVUS project. The document, in fact, contained detailed indications both for carrying out the activities strictly related to the reintroduction and for planning synergic actions aimed at fostering the species and, finally, developing initiatives to raise awareness and involve the local population.
The update of the Feasibility Plan, carried out by Dr. Egidio Mallia, confirmed the validity of the contents and conclusions of the first study, thanks to the analysis of numerous aspects including, in particular, the socio-environmental characteristics of the area and the implementation methods of the reintroduction operations.
The new study, moreover, deepened some aspects of the planned actions and provided useful indications to encourage the implementation of some of them.
Finally, Dr. Mallia made his knowledge of the species' presence in Basilicata available. This will facilitate the activity of census of red kite nests that will be carried out in Basilicata starting in 2021 with the aim, firstly, of verifying the presence of a good number of pairs and, secondly, to identify the nests in which to take young red kites for release in the Aspromonte National Park.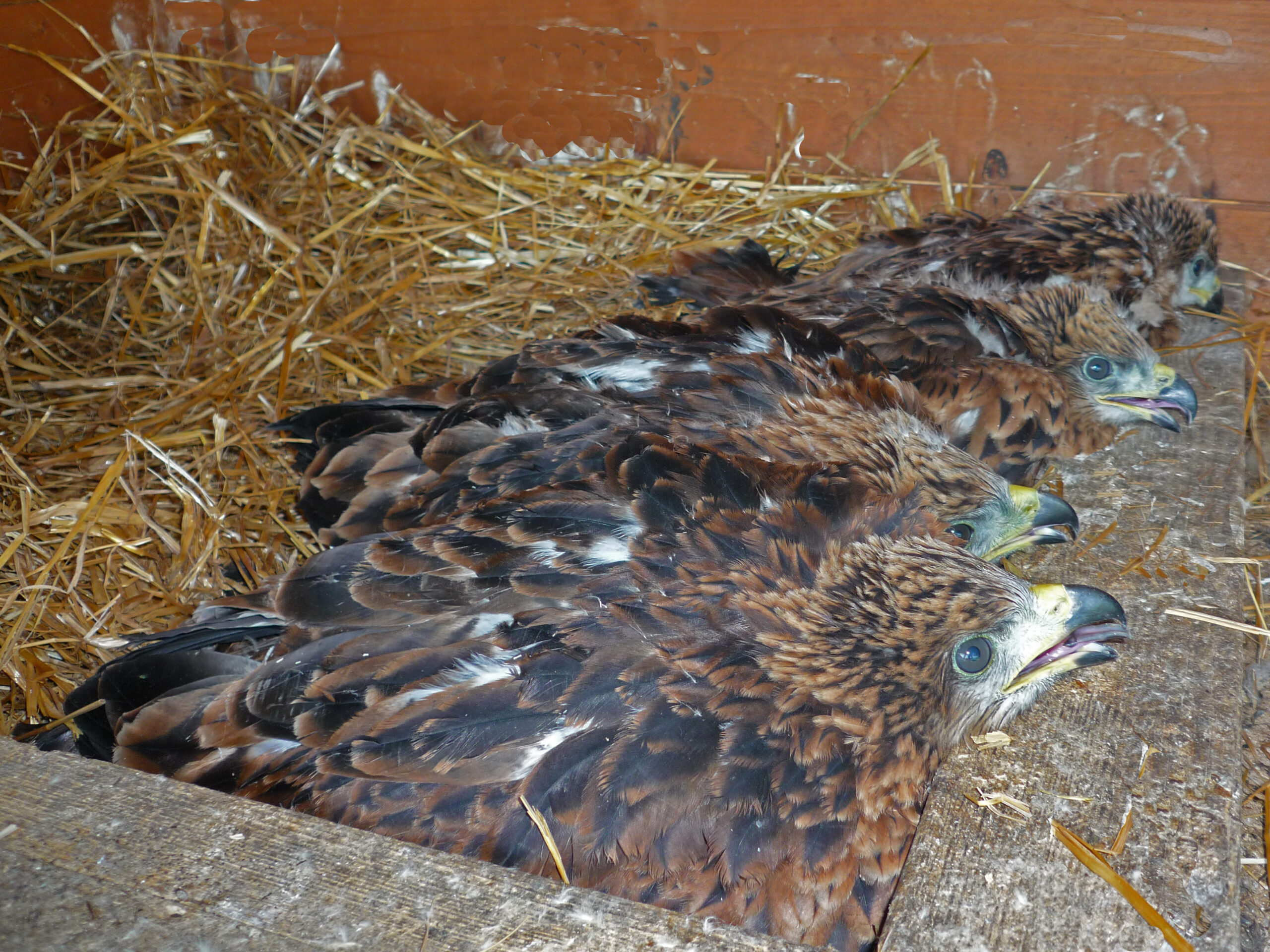 Giovani nibbi reali destinati alla reintroduzione